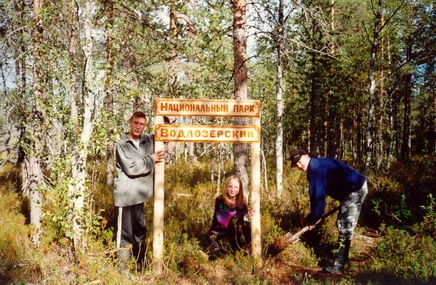 Ecological education relates to main activities of national park and paramount attention is focused on it. Educational work in park first of all is directed to growing-up generation (schoolchildren and youth), workers of education (teachers and mentors of kindergartens) and also to local population. There are 4 visitor-centers functioning in Vodlozersky park (in Petrozavodsk, Onega, Kuganavolok and Novguda), centers for children's summer camps and expeditions are founded in Velikostrov, Varishpelda, Koskosalma, Kalgachiha and Novguda.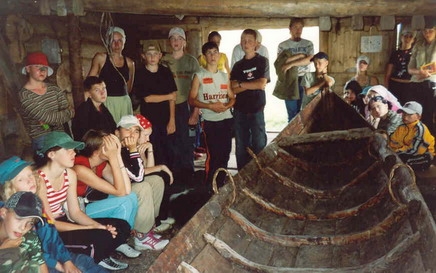 "National park as a classroom" – is a first ecological educational program of Vodlozersky park which started in year 1993. Idea of the program is to use the territory of the park itself as a educational laboratory "alfresco", where is possible to observe varied natural processes and become acquainted with lives of animals and plants.
Main events of summer season are ecological camps which take place in Vodlozero and Onega areas of the park.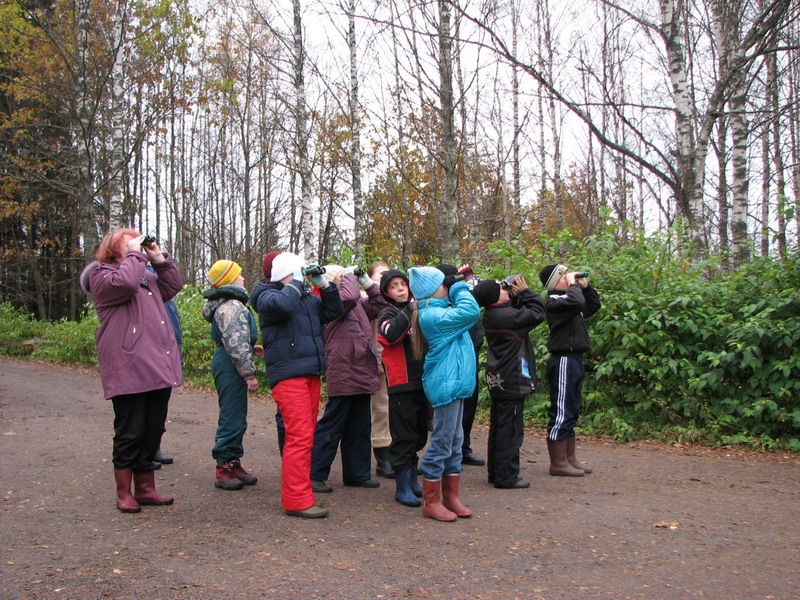 Ecological educational work of national park is oriented on local population and differentcategories of national park visitors. It includes:
propaganda of ecological knowledge, coverage of national park activity in mass media, publication of booklets, popular scientific literature, reference sources about national park;
organization of visitor centers for guests, creation of museums, exhibitions, expositions, including alfresco, dedicated to nature of the national park, to history and culture of the territory;
realization of ecological educational programs, lessons, organization of ecological camps, probation periods and practical works for students and schoolchildren of Russia and foreign countries.