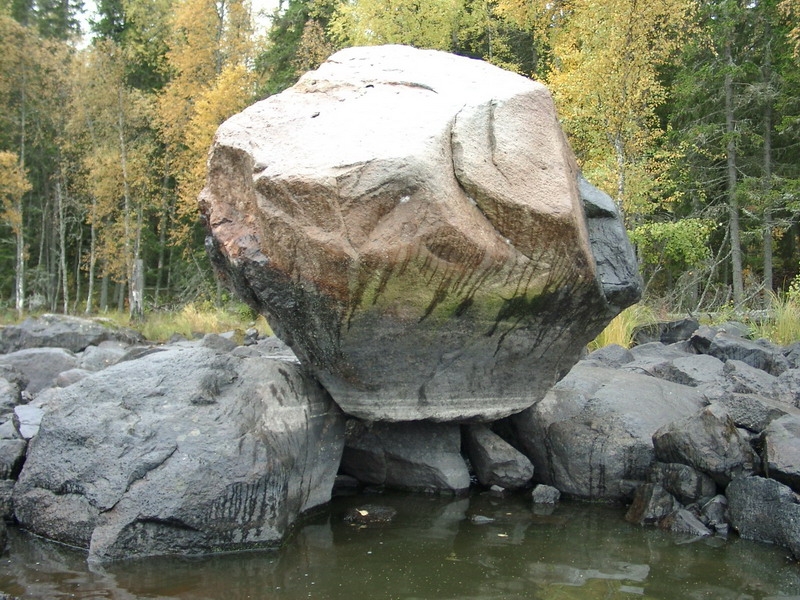 From the south to the north a territory of park is crossed with three different tectonic structures:
Early Archaean (more ancient than 3,15 billions years) Vodlozersky block - Southern zone
Late Archaean (3,15-2,5 billions years) Sumozersko-Kenozerskiy greenstone belt - Central zone
Early Proterozoic (2,5-2,3 billions years) Fennoscandinavian rift - Northern zone.
Southern zone is comparable with edge of ancient continent. Central and Northern zones present themselves traces of paleovolcanoes and paleoseas which are similar to modern Atlantic and Red sea by their sizes and structure. Long history of planet's evolution with length not less than 1 billion years is remained in stone chronicle on a territory of the park.